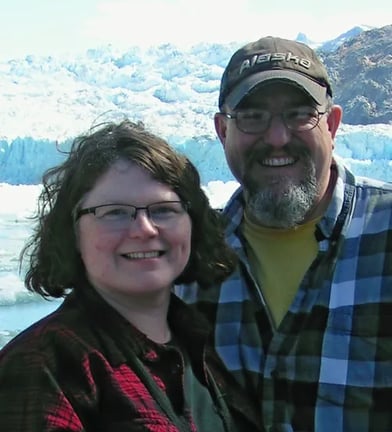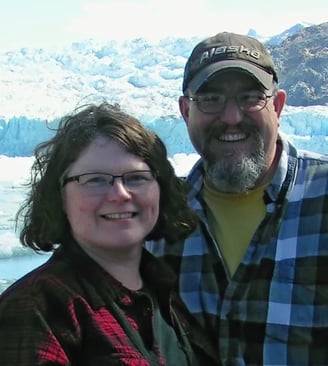 Let's start with this: I have excellent timing.
For example, I started Juneau Paperworks in March, 2020, expecting to offer cruise travelers a chance to buy cool, locally made products.
Go ahead and laugh. It's OK ... I'll wait.
But, seriously, I think people want to buy beautiful, functional things that are made by two hands. Our mass-produced world can be so cold, and hand-made products bring back a little warmth and connection.
So, my goal is to give my local and online community reasonable alternatives to some of the mass-produced items we sometimes find ourselves needing on special occasions.
I work with a variety of types of paper to make gifts and gift-giving supplies. I find myself drawn to the old and discarded, and many of my products feature upcycled and recycled materials. I also offer a small range of "semi-DIY" party supplies.
Mary is the one without the beard.